May 29th, 2011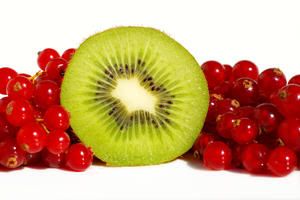 Proper Diet is not only about vegetables and fruits, it also consists the amount of food substances that needed in our body. Some people says we have to avoid fats and cholesterol in our body, but to tell you this, our body needed that elements too, right? So this will be your guide on how to have a proper and balanced diet:
* To have a healthy diet, limit yourself in eating high-cholesterol foods such as meats, dairy and egg yolks.
* We should ingest foods with complex carbohydrates because it gives long chain of sugar or what we called "starches" in order to have energy in our body and main element in giving dietary fiber that needed in good digestion. These foods such as wheat bread, oatmeal, vegetables and fruits and rice.
* Do not eat foods with too much sugar. Too much sugar will cause diabetes.
Watch these following videos.
Healthy Eating: Healthy Foods and Recipes
How to Have a Healthy Diet with a Busy Schedule : Importance of Fruits & Vegetables in Diets
Here's one of the recipes that will guide you to a perfect nutritious life.
Apricot and Yogurt Parfaits
(based on New York Times Fitness and Nutrition)
1 cup apricot puree
1/8 to 1/4 teaspoon almond extract (optional)
2 cups low-fat (2%) thickened yogurt or Greek-style yogurt
1 tablespoon finely chopped almonds, toasted or raw
1. Make the apricot purée as directed. If desired, add to it 1/8 to 1/4 teaspoon almond extract.
2. Spoon 1/4 cup thickened yogurt into the bottom of each of four tumblers or parfait glasses. Top with 2 tablespoons of the apricot purée. Make another 1/4 cup layer of yogurt on top of the apricot purée, and finish with another 2-tablespoon layer of apricot purée. Cover tightly and chill for at least one hour. Just before serving, sprinkle finely chopped almonds over the top.
Yield: Serves four.